See the sunny side of business
Tax, Accounting, Investment,Insurance, and Financial Advisory
Tax Management Services
CNG Advisors can assist with your personal and your business tax matters, in a responsive and accurate manner.
Payroll
CNG Advisors has volumes of experience working through IRS audit strategies and financial issues.
Bookkeeping
CNG Advisors offers comprehensive bookkeeping and accounting services to guarantee your business operates at maximum potential.
Global Tax Services
Multi State Tax Services
Individual Tax Services:
• Individual and Business Income Tax Preparation
• IRS Audit Representation
• ITIN Services
• Amended Returns
• Tax Collection Resolution-Offer In Compromise, Installment Agreement, Audit, Appeals, Levy/Lien/Seizures Release
• Small Business Bookkeeping/Bank Reconciliation/Financial Statement Preparation
• Business Incorporation & Conversions
• Small Business Startups
CNG Advisors located in College Park, MD.
CNG Advisors have a single aim in the United States, and that aim is serving online clients we encounter and helping them solve their strongest financial challenges. We can help you arrange your personal and business finances so that you enjoy higher financial incentives from smart techniques. Subject matter and industry professionals will assist you with your challenges, be it tax, investments, insurance and capital markets to transform, and create greater impact for you and your organization.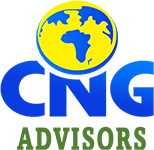 Phone: 202-570-2517 | Fax: 240-331-4056